Importing goods: optimising shipping processes in logistics and saving costs
Do you want to safely import parcels, pallets or documents into Austria? Then get the free import checklist now.
Optimise import shipping within the company
Get your free import checklist now
For you as a logistics specialist or warehouse manager, the efficient planning and implementation of all shipping processes is your top priority. This also applies to your imports to Austria. You have to cope with a variety of challenges every day: You have to coordinate many different shipping service providers, bring in goods on time and at the same time not lose sight of the shipping costs. In addition, you often have to react quickly and flexibly in order to ensure your supply chains even in the event of changes on the transport market.
Are you wondering what you need to consider when booking your import shipment or what documents you need to have ready? The requirements for importing goods – from the EU or taxable foreign countries – are very complex and individual depending on the industry. As a reliable shipping partner, we support you with your shipping and customs clearance. With the free import checklist for Austria you are well prepared.
Get your free import checklist here!
Use the simple step-by-step instructions with explanations to ensure that your goods arrive safely and on time in Austria.
IMPORT EXPRESS
Are you on a tight deadline to deliver parecels, pallets, or documents to a recipient? In many cases, your express import needs to travel across long distances. To ensure that your urgent goods arrive on time, we recommend choosing an express delivery option. Choose one of the reliable and secure transport service providers such as DHL, UPS, TNT, FedEx and POST AT on our shipping platform.
Compare all services and prices clearly on one page and book your goods imports as an express or standard shipment today!
Special service and emergency logistics
Do you have a shipment that exceeds the usual standards in size or volume? Not sure how to proceed? Our logistics experts in special service shipping at LetMeShip are here to provide you with advice.
Special requests also include logistical emergencies, such as urgently needed spare parts, machines or medicine to secure your production and your supply chains. In this situation, every second counts and a secure shipping solution must be found quickly.
With our large selection of shipping service providers spread across the world, we not only guarantee fast and secure shipping, but also a flexible shipping options. Whether you want an accompanied shipment, send hazardous goods or book express shipments by air freight, we make (almost) everything possible.
For all special services, please call us directly at +43 662 234 550 33 or send us an e-mail at contact@letmeship.at.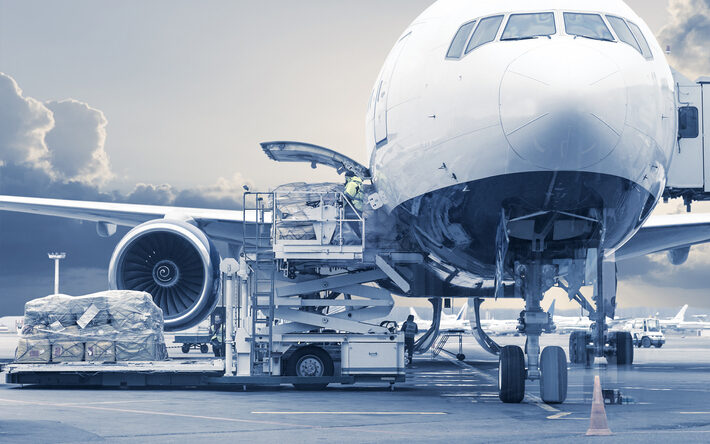 Supplier connection for more cost transparency in your shipping process
Do you regularly have to deal with different suppliers and booking systems on a daily basis and lack transparency and an overview of your supplier costs? In order to optimize your shipping process, your LetMeShip account gives you the opportunity to invite all your suppliers, both nationally and internationally. The various supplier accounts are then directly linked to yours, which means that your suppliers can only book based on your terms, which you have set up on our platform. As a result, you end up getting the best price and full cost transparency – especially for import shipments.
Clever management of suppliers
You define whether your supplier can only ship to specific addresses and which shipping service providers/services are available to choose from. The billing takes place via your account, so that you always have an overview of your costs, even if your supplier is responsible for the booking. All shipments booked by a supplier located abroad are displayed to you in the system as import shipments.
A simplified shipping process with the multi-carrier shipping interface
Make your shipping as easy as possible! With our multi-carrier shipping interface, you can easily integrate our services into your own system. The interfaces of all our shipping service providers are already integrated in our REST API, which saves you a lot of time during connection and updates.
CONTACT OUR SHIPPING EXPERTS
To ensure reliable import shipments, our logistics experts are here to help you at any time.
If you have any questions, please feel free to call for a in-person conversation at +43 662 234 550 33 or send us an e-mail at contact@letmeship.at.