RELIABLE SHIPMENT OF URGENT EXPORTS
You want to export your goods quickly, securely and anywhere in the world? Our shipping platform will help you achieve this.
RELIABLE, CROSS-CONTINENTAL EXPORT WORLDWIDE, LIKE TO AFRICA AND SOUTH AMERICA
You export worldwide and especially to African and South American countries? We offer you reliable and fast options to ensure the smooth shipment of your urgent goods exports to Africa, South America, and the rest of the world, regardless of any shipping bottlenecks due to the current situation.
MAINTAINING EXPORT SUPPLY CHAINS AND SECURING PRODUCTION PROCESSES
You have urgent freight shipments, such as raw materials, components or spare parts, and the usual delivery routes are currently not working? Then we can help you find the best provider to export your goods.
Benefit from our reliable express shipping services and export to Africa, South America and the rest of the world at affordable rates. With LetMeShip, you always have full price-performance transparency and a personal shipping expert at your side.
Easily compare prices, find reliable shipping providers like UPS, TNT, DHL and FedEx and book directly on our free multi-carrier shipping platform.
YOUR ADVANTAGES FOR THE EXPORT OF GOODS
With LetMeShip, you have everything in one system – from a provider comparison to a shipping archive!
Reliable export of goods
Transparent shipping service provider comparison
Personal support from our shipping experts
Express and standard shipping at fair conditions
Control over all shipments
No contractual commitment
We'll help you make sure your urgent exports arrive safely at their destination.
Start your first shipment today – just create a free, no-obligations LetMeShip account and you're set!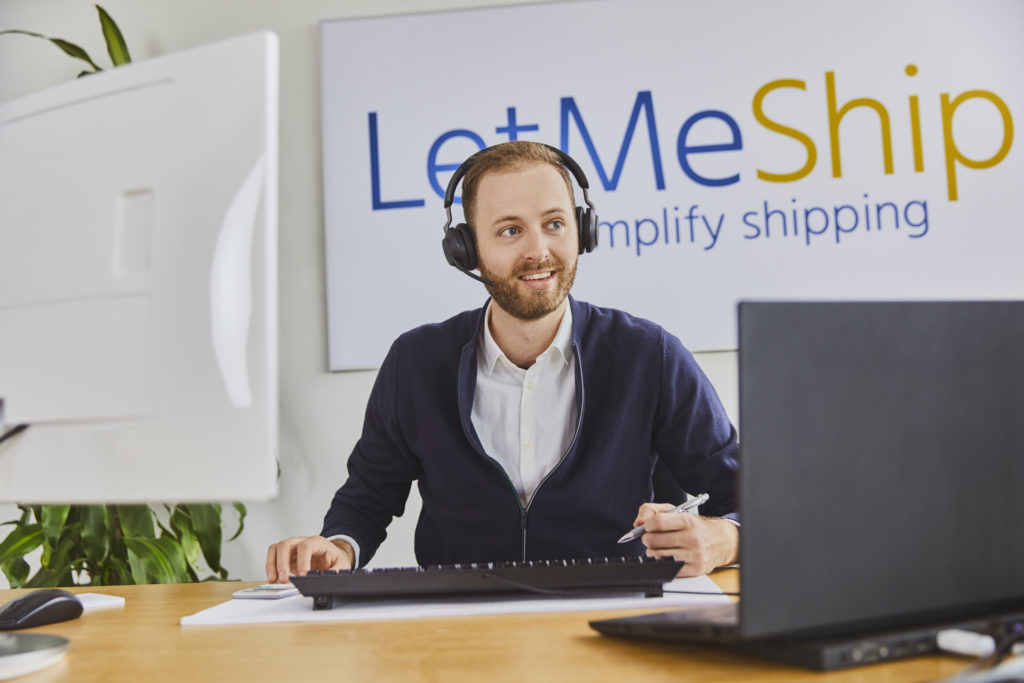 Do you have questions about our offers and services or regarding exporting goods?
Then contact our shipping experts at +41 44 515 59 60 or via email: contact@letmeship.ch