Our common goal: Olympics 2024
LetMeShip is main sponsor of German marathon runner Haftom Welday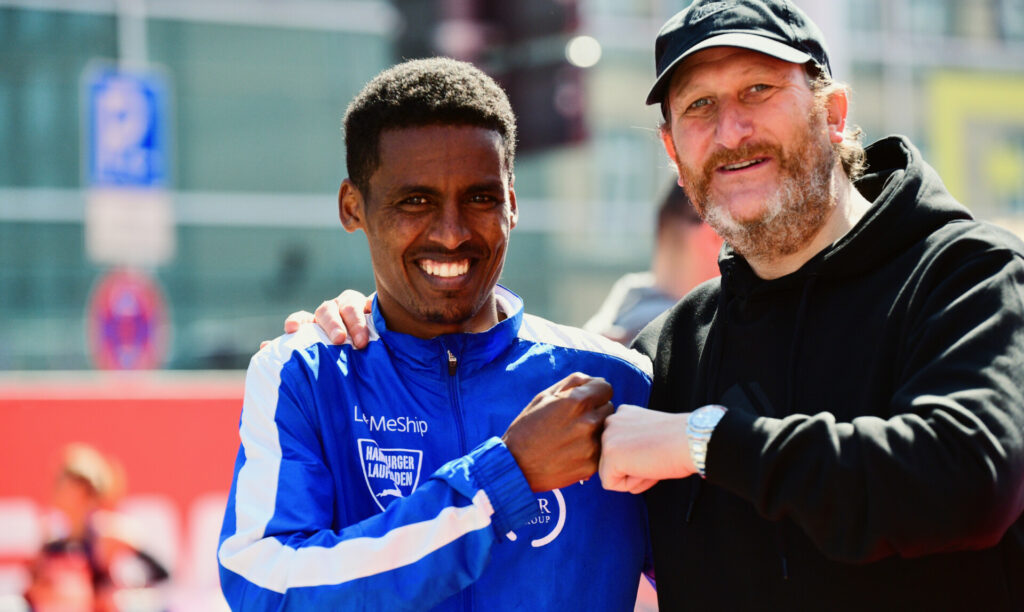 Since autumn 2022, we have been supporting marathon runner Haftom Welday not only as a main sponsor. For us, it is a project very close to our hearts to support him in achieving his great goal: the Olympic Games 2024 in Paris. His path was not easy, Haftom left his home in Tigray, Ethiopia in 2014 to flee war and violence. His dangerous journey led him through the Sahara and across the Mediterranean to Europe, where he found his first new home in Pattensen in Lower Saxony. There he discovered very quickly that he is a good runner.
---
"How did I get into running? I had to run 3 km to my bus and almost missed it,
so I had to start running and realised that it was very easy for me and I was also quite fast," Haftom says.
---
At TSV Pattensen, the talent factory then began to work, he mastered the sports badge and thus laid the stone for his running career. The sports shoes from the discount store were replaced by real running shoes and professional training began. Haftom soon took part in competitions and public runs and won his first North German titles.
With a lot of ambition, passion and, of course, his running skills, the athletic breakthrough came at the half marathon in Berlin 2021, where he ran 1:02:47 for the first time, and at his first marathon, also in Berlin, where he ran 2:13:47 to finish directly in 13th place. This also brought him to the attention of the German Athletics Association. To continue working on his running career, he moved with his family to his new chosen home of Hamburg in 2021 and also received German citizenship in 2022.
---
"In Hamburg, I have found a wonderful environment to dedicate myself to professional running.
LetMeShip, along with the many other dear people, is an important pillar in my life
to focus on my big goal: Olympics 2024." So Haftom
---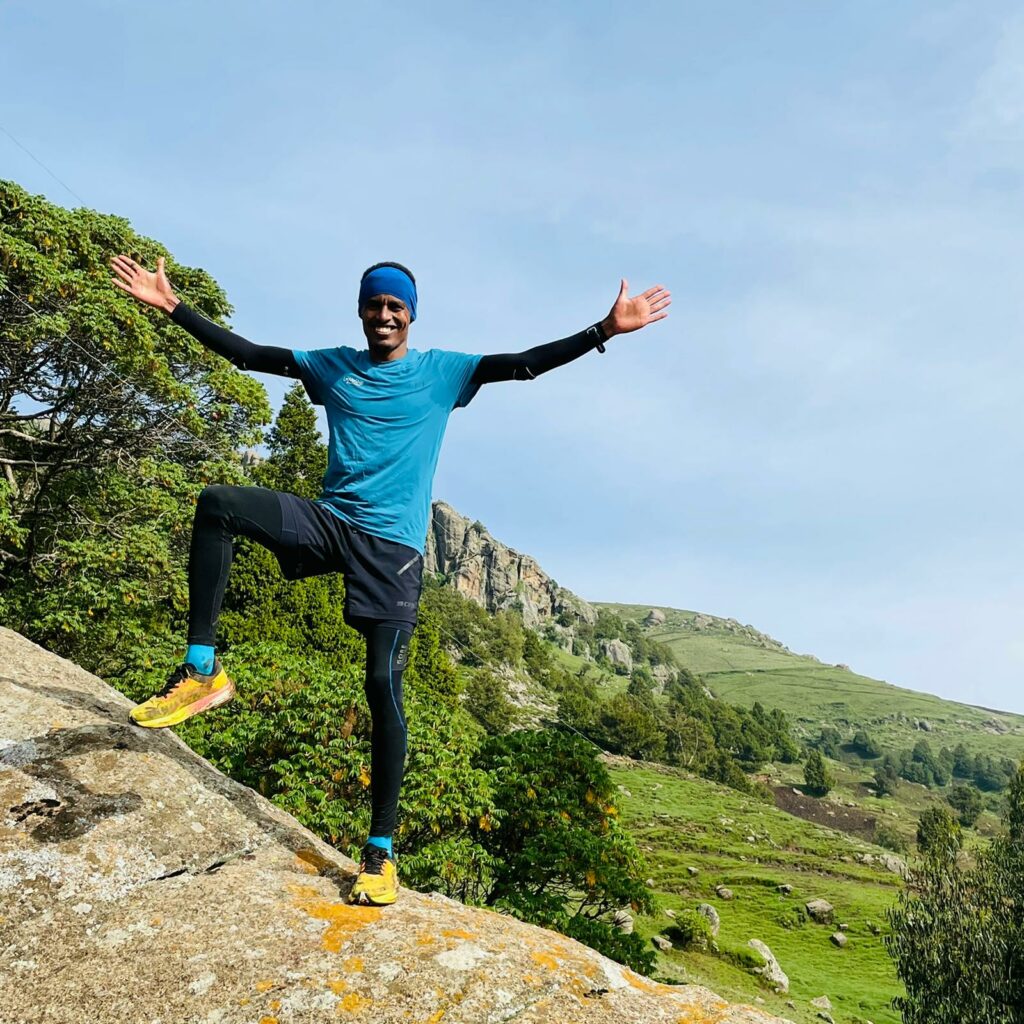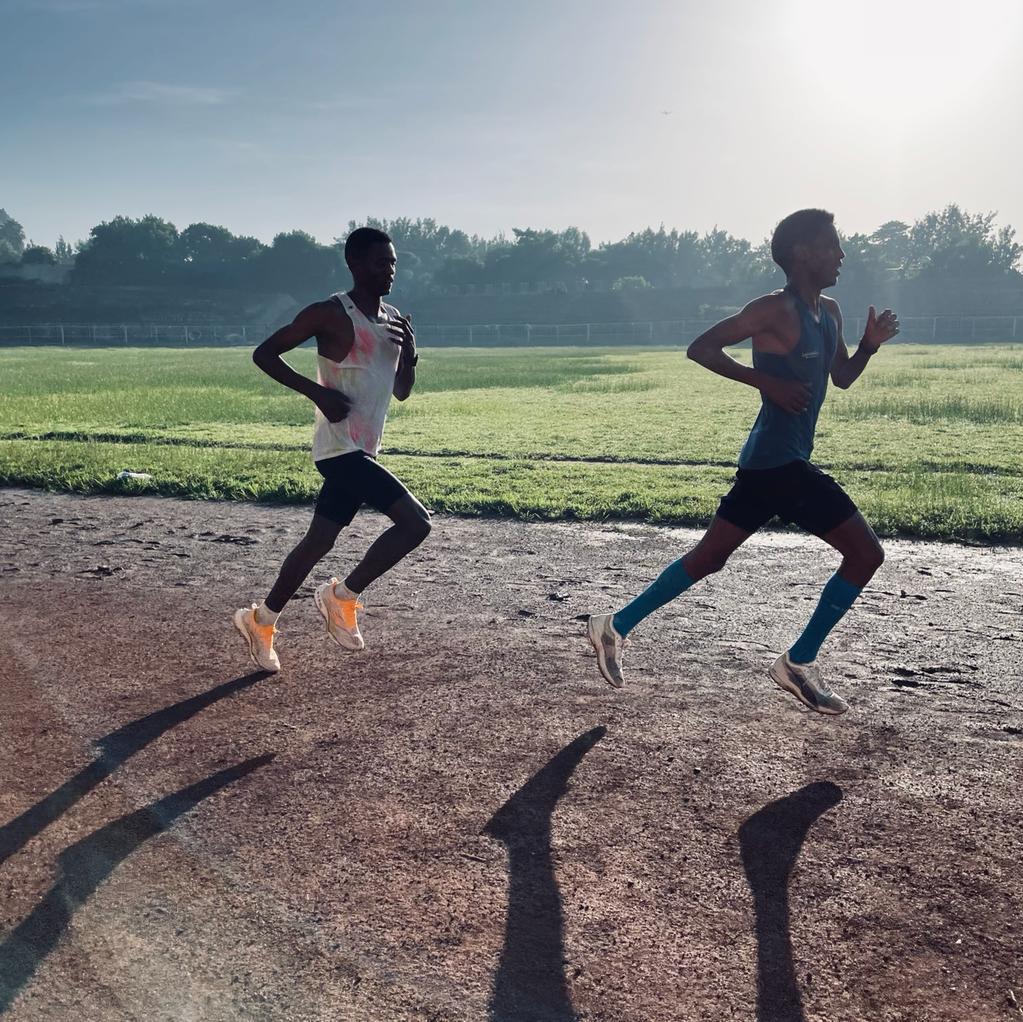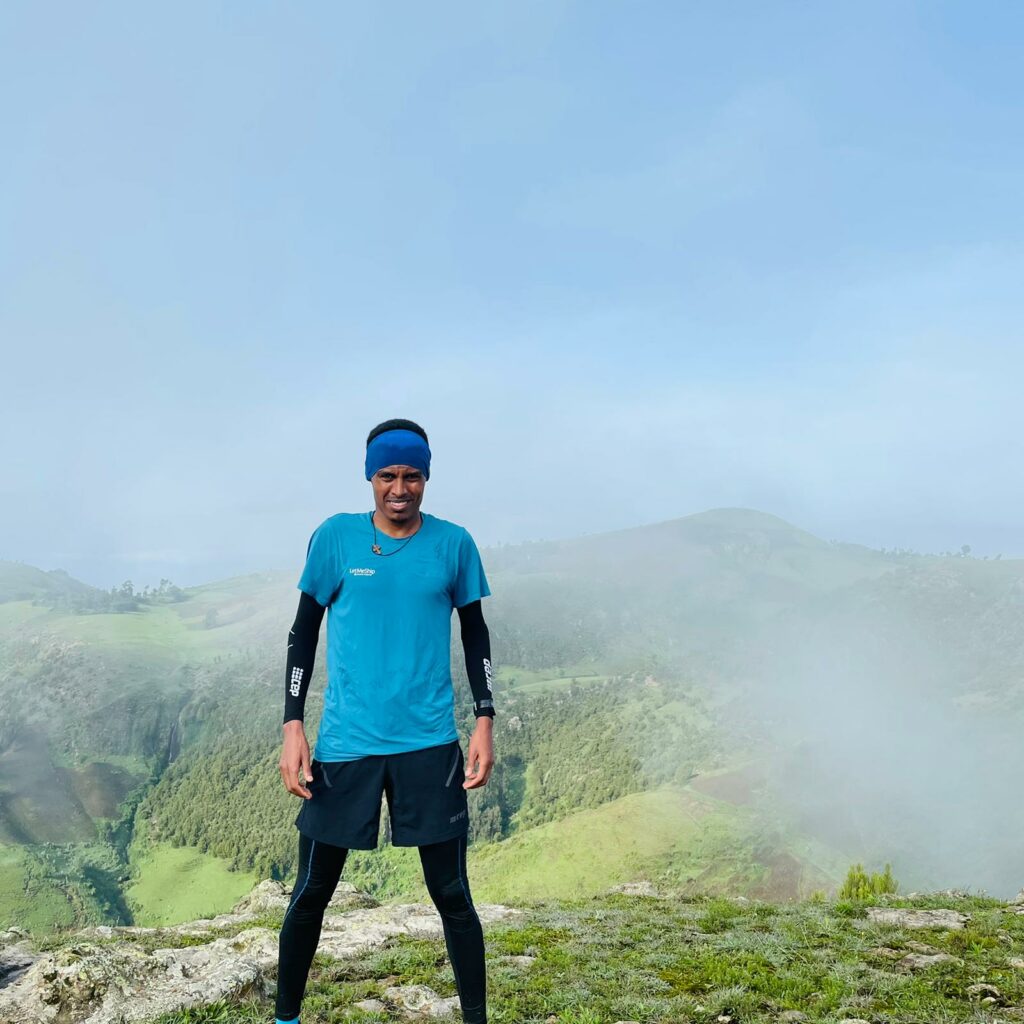 To prepare for his runs, Haftom keeps flying back to Ethiopia to go to his running training. In this part of Africa you have the best running conditions and he has also the chance to train with well-known running greats. In altitude training around 2,500 metres, the oxygen saturation of the air is lower. The body has to adapt and improves the capacity of oxygen absorption, which has a positive development on performance.
After barely missing the Olympic standard at the marathon in Hamburg in April 2023, he has now been nominated for the World Athletics Championships in Budapest and will compete for Germany in the marathon in the summer of 2023. We are all keeping our fingers crossed!!!
"We are happy to be able to support Haftom on his way to the 2024 Olympics. Our colleagues come to his runs and cheer him on and he himself comes to our office to share his experience and know-how with us. He participates in trainings through LetMeShip and gives us tips for our company runs. This is much more than a sponsorship, he has become an integral part of our LetMeShip family and we are excited about our journey together."
Mark Winkelmann, Managing Director of LetMeShip and ITA Consulting Group.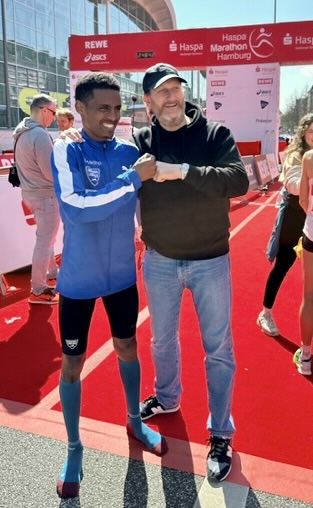 As the main sponsor, we don't just want to be an official partner in financial support, we also support Haftom's team with communication, travel and event planning. As a B2B shipping platform, we are experts in the field of logistics and have already sent important documents and sports equipment to Haftom's training camp in Ethiopia without any problems.
More posts:
How can companies and the logistics industry counter supply chain bottlenecks? An outlook and review of the development of the value chain. Disrupted supply chains biggest risk to economic …
Read more
In the final part of the blog series, we will look at the selection process for training providers, the use of different learning formats and the frequency of our trainings.
Read more