Book shipping online in just 5 steps
Book shipping online in just 5 steps
We show you how to book and track your shipping in 5 steps
You want to send parcels, pallets or documents quickly and easily with just a few clicks? On our multi-carrier shipping platform, you can choose from a variety of well-known shipping service providers and compare prices and shipping services – whether standard or express. In addition, we also offer special services such as same day, on-board courier, international express shipments or the shipment of dangerous goods. With us, there is no contract or volume commitment: You only pay the cost of your shipment.
Book your shipment in 5 steps – here's how it works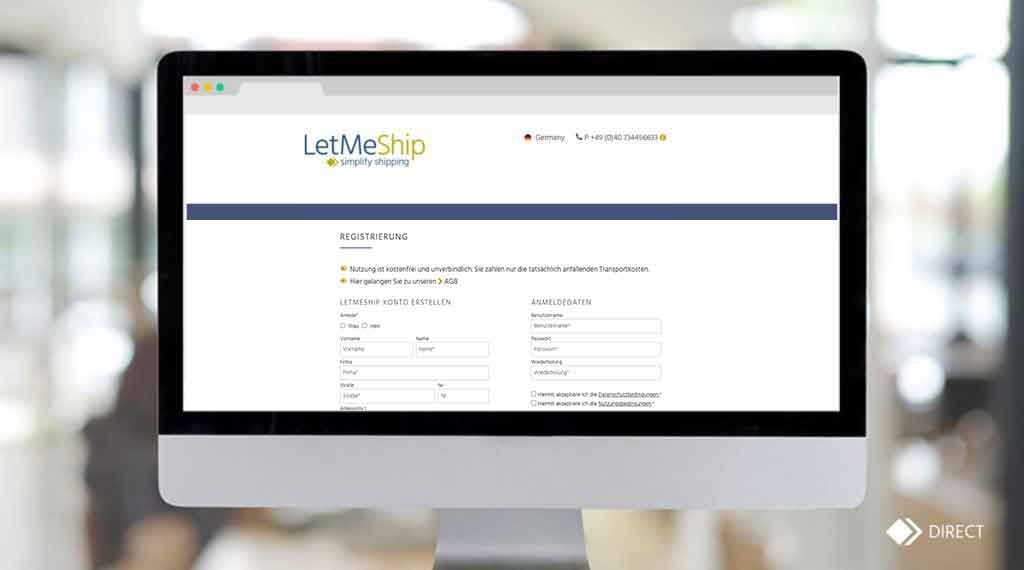 Step 1: Register for free
On our multi-carrier shipping platform, you can register for free in seconds and create your own account for your shipping bookings.
If you already have an account with us, just enter your username and password in the LOGIN.
And off you go!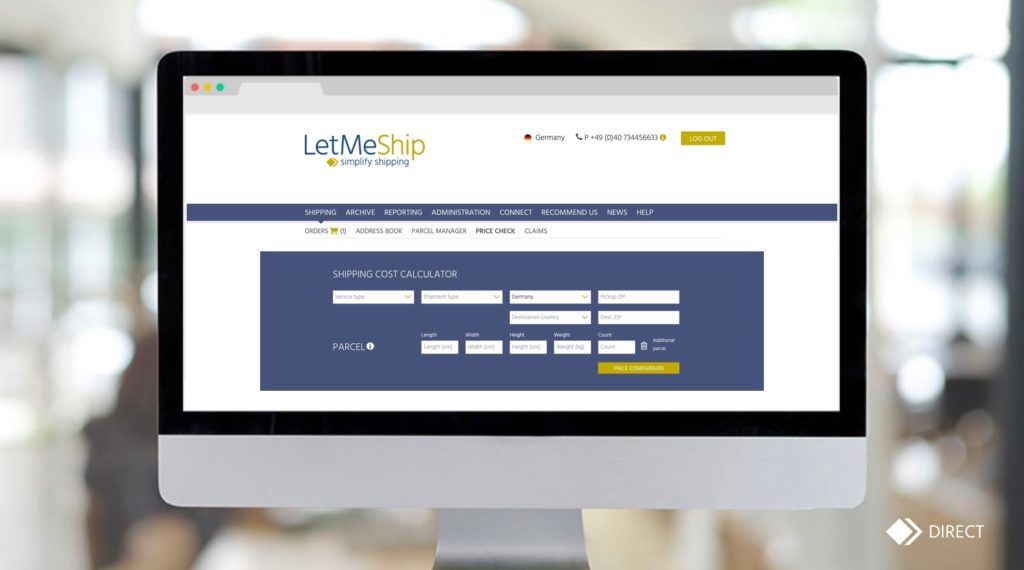 Step 2: Enter shipment data
Enter the key data for your shipment in the shipping calculator: First select the shipping method, e.g. Express, and then enter the country of destination and the recipient's postal code.
Add the dimensions, the weight and the number of shipments. Finally, click on "COMPARE PRICES".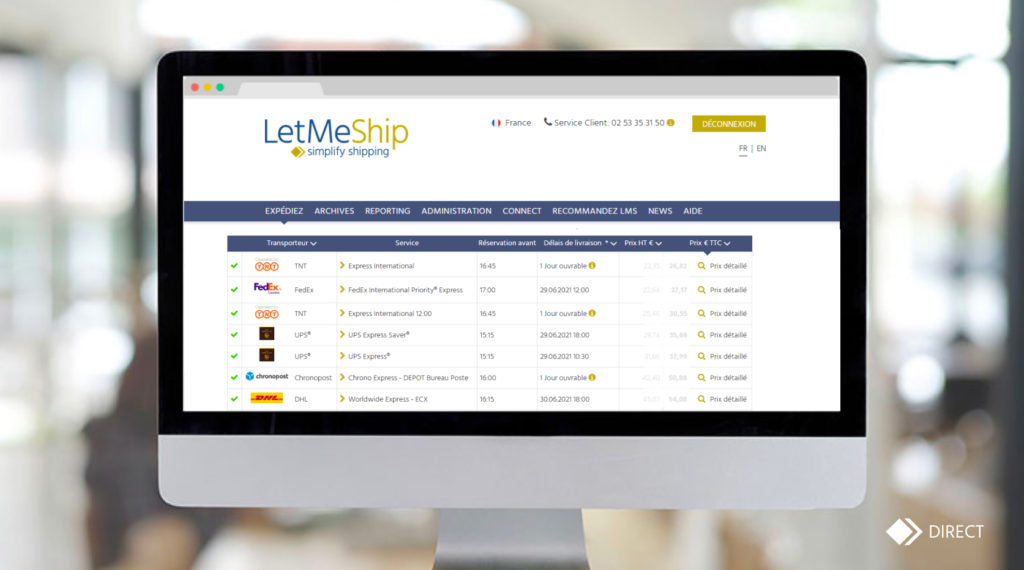 Step 3: Compare prices and select shipping service provider
The free price comparison gives you direct access to all major shipping service providers such as DHL, TNT, Fedex, UPS, and many more. Here you can compare the prices of all available shipping service providers at a glance and book directly.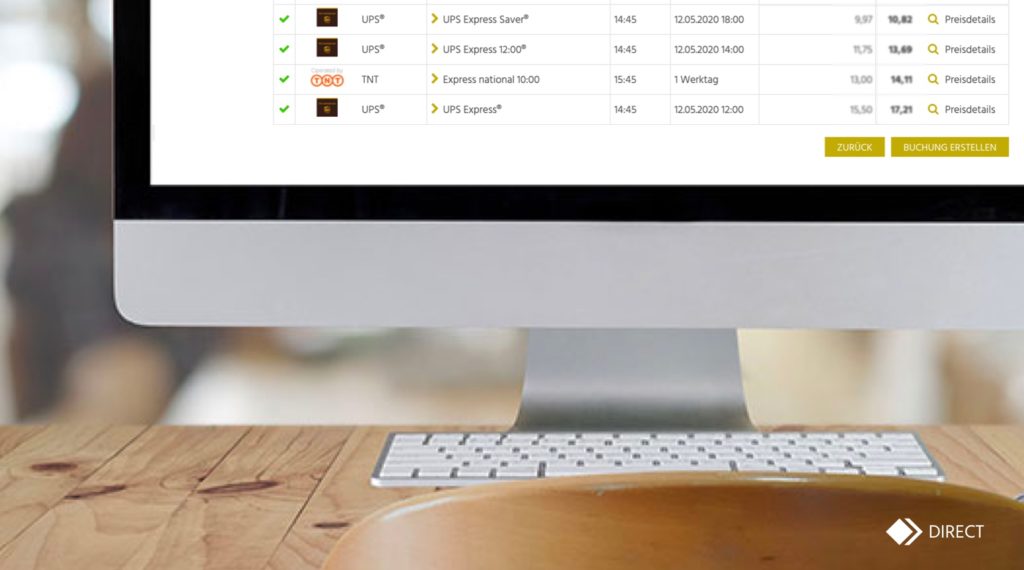 Step 4: Confirm booking
Select the service provider that suits your shipping needs and click on the "MAKE BOOKING" button below. After that, your shipping can get on its way!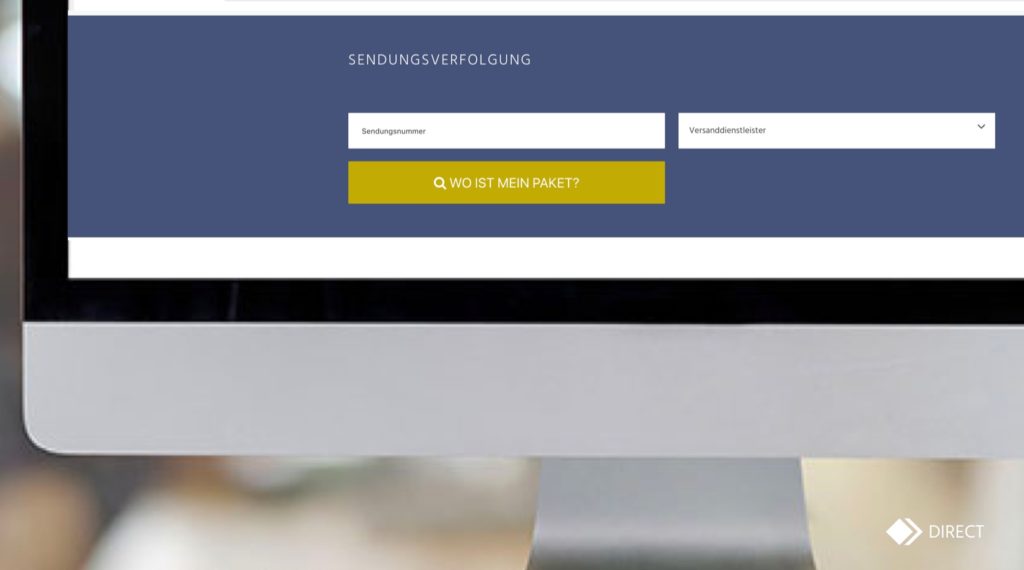 Step 5: Track your shipment
The shipment tracking (Track & Trace) allows you to check the status of your shipment at any time, regardless of which shipping service provider you have booked.
Your ADVANTAGES with LetMeShip at a glance
Free registration, without contract and volume commitments
Direct access to all major shipping service providers
Price comparison and services at a glance
Only one platform from booking to invoicing
Shipment tracking with Track & Trace in real time
One personal contact from your first booking
Integration via API shipping interface possible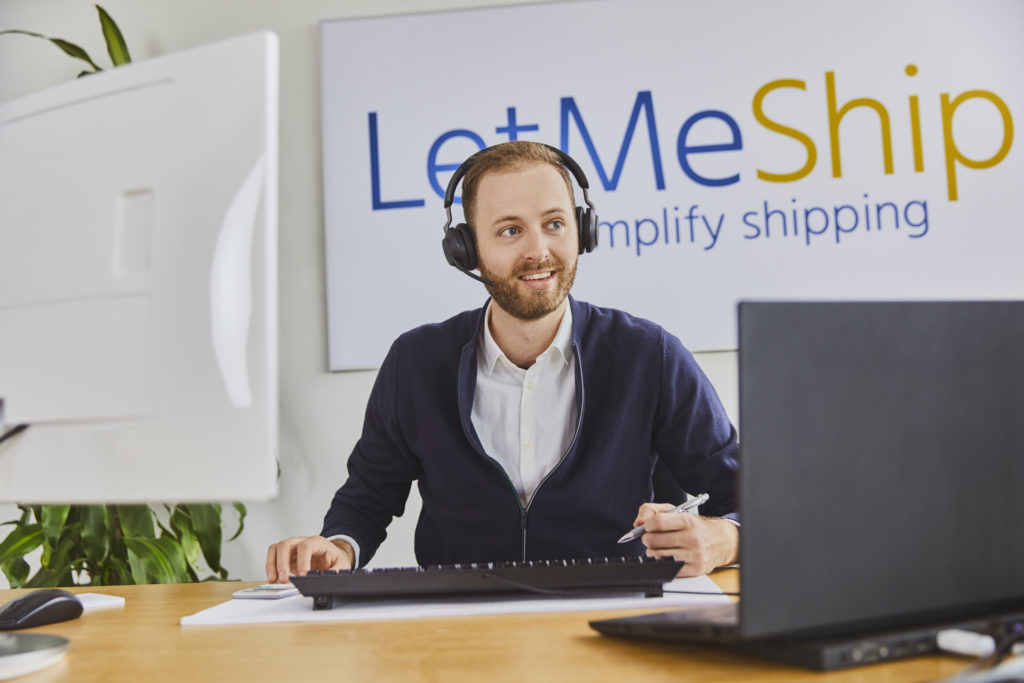 Your contact to us
Still have questions about your shipping or booking? Then feel free to contact our shipping experts:
FROM DOCUMENT TO PALLET – CHECK WHICH SHIPPING OPTIONS YOU CAN HAVE
Easily compare online the services and prices of our shipping service providers for your shipping, regardless of your package size. From documents to pallets – we'll find the right solution for your shipping needs. Thanks to Track & Trace, you can keep a close eye on your shipment.
Find the right solution for your shipping needs – standard and express shipping
Special service shipping
Whether hazardous goods, same day, on-board courier or air freight, we will find a solution for your special shipment needs.
Use our quick shipping cost calculator! Ship documents, packages and pallets at top rates.
Shipping services and prices at a glance! Book your desired shipping service provider and stay flexible at all times! Track your shipment and solve problems immediately – your shipment status is always up to date.