Parcel shipping made easy and fast
You want to send a parcel for your company, but you aren't sure which service is right for you? With the large selection of shipping service providers that exist, it's easy to get overwhelmed. To save you a lot of precious time, we've done the groundwork so you can quickly and easily find the right offer for your parcel shipment.
Compare parcel prices and save money
Whether it's a small or large parcel, sending nationally or internationally, express or standard, at LetMeShip, we find the right rate for your shipment from a large selection of service providers on our multi-carrier shipping platform. Various factors play a role here, such as dimensions, weight, whether it's considered bulky goods (LINK bulky goods), delivery location and much more. We have already integrated all carriers into one system; simply select the right one for you.
Parcel shipment – send parcels and save time
Does your company have several shipping points and deliver to customers all over the world? With LetMeShip, you can handle your national and international parcel shipping with a large selection of shipping service providers on one platform. This way, your supply chains worldwide are clearly listed in one system and can be tracked at any time, regardless of which parcel service provider you book. Our transparent and independent shipping platform simplifies your shipping processes.
Worldwide parcel shipping
Whether it's express or standard shipping, LetMeShip lets you send your shipments reliably anywhere in the world. Use our shipping calculator to compare the prices and conditions of a wide range of shipping providers, all of which will get your goods safely to their destination.
Domestic parcel shipping
Send your domestic parcels at low prices via our shipping platform LetMeShip. Find the right service and stay up to date on the delivery status with our shipment tracking.
A great offer is waiting for you! Find the right carrier for your shipment in just a few clicks
Parcel express delivery
On our multi-carrier shipping platform, you will find a large selection of reliable transport companies that will get your shipment to its destination quickly and reliably.
Parcel special service shipping
We are your best suited partner for tricky shipments, whether same day delivery with our SameDay Service, express shipments by air freight or hazardous goods. Contact us directly and our personal customer service will find a suitable solution for you.
Packing tips for your parcel shipment
Shipping service providers always point out that shipments should be packed securely for transport. There's always a chance of shocks occurring during the transport and carriage of parcels, therefore proper packaging is important.
Securely pack your consignment of goods
This is best achieved with sturdy cardboard packaging, which should be strong enough to protect the contents inside. Avoid saving space and wrap the contents with filling material so the goods don't slide back and forth. If you are sending several fragile items, for example, pack them individually. The best suited materials are bubble wrap or recycled paper. Seal the package with tear-proof parcel tape, remove any stickers or old shipping labels and attach the new, required shipping documents.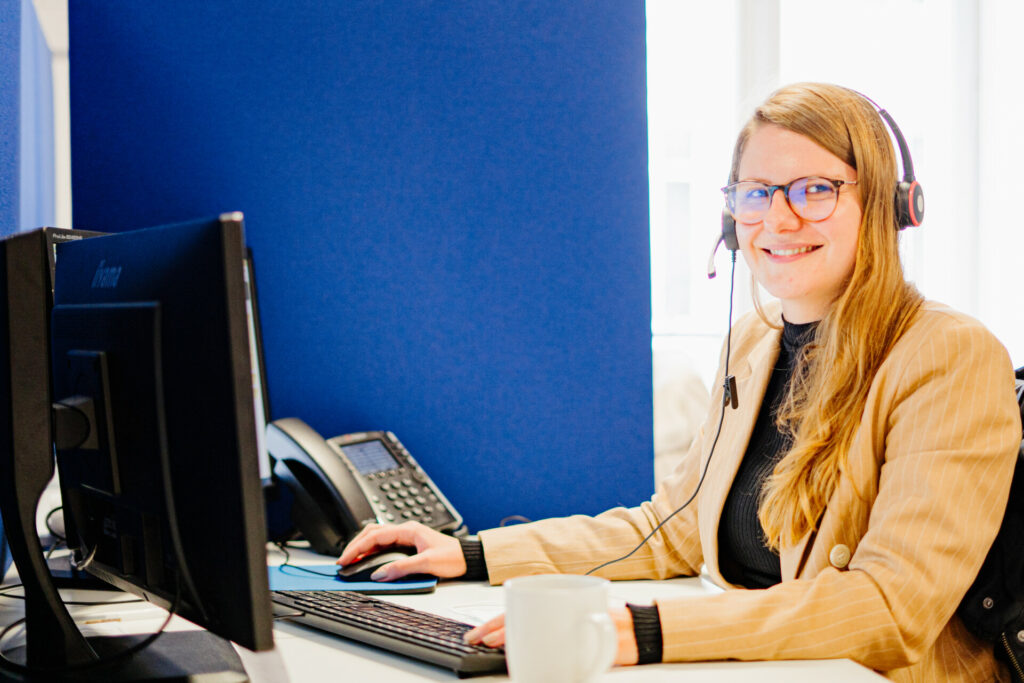 Tell us what you need and we will find you an customised shipping solution
If you aren't sure about your shipment, you can contact our customer service. You won't reach a robot on the other end, but your own personal contact person who will gladly take care of your request. Giovianni and his team look forward to hearing from you via e-mail at contact@letmeship.fr or by phone at +33 2 53 35 31 50
Use our quick shipping cost calculator! Ship documents, packages and pallets at top rates.
Shipping services and prices at a glance! Book your desired shipping service provider and stay flexible at all times! Track your shipment and solve problems immediately – your shipment status is always up to date.