Importing goods: Made easy with LetMeShip's shipping solution
You want to import from the EU or worldwide? Then book your standard or express shipping right here.
Calculate your import costs to Austria
SAFE AND RELIABLE IMPORT OF GOODS
Import goods from the EU or worldwide
Do you urgently need to import raw materials or components for your busy production or spare parts for machines to Austria? In order to ensure your supply chains work on a permanent and ongoing basis, you can quickly and easily access suitable shipping service providers on our shipping platform. Plus, we support you – even with short-term changes – to find the right shipping solution for your imports of goods and customs clearance.
With our free multi-carrier management tool, you can directly compare and book the services and prices of reliable shipping service providers such as DHL, TNT, UPS, FedEx, among many others.
✓ Free registration ✓ No hidden costs ✓ Personal customer service ✓ Ease of use
ADVANTAGES OF OUR MULTI-CARRIER SHIPPING SOLUTION
At LetMeShip you have everything in one system – from shipment comparison to shipment tracking to the invoice archive. No matter how many shipping service providers you book your import shipments with, at LetMeShip you have everything at a glance. And the use of our shipping portal is free of charge. You only pay the actual transport costs for your shipments.
Easy shipping booking in one system
Reliable import of goods at fair conditions
All shipping service providers at a glance
Personal support from our shipping experts
Uncomplicated supplier management: Inviting suppliers to LetMeShip
Transparency for all shipments with the Track & Trace
One easy-to-follow collective invoice for all service providers
Register for free
Enter shipment data
Compare prices and select a shipping service provider
Confirm booking
Track the shipment
You want to export goods? We're also the right partners to help you! Learn more about exporting with us.
IMPORT OF GOODS FROM THIRD COUNTRIES SUCH AS CHINA AND USA
When importing goods from non-EU countries to Austria, such as the USA, China, Switzerland, Turkey and – since Brexit – England, you'll need to observe certain customs and tax regulations depending on the country. These non-EU countries are those that are not part of the European Economic Area (EEA).
Sounds complicated? Thankfully, it isn't when you use our multi-carrier shipping platform. Here you simply enter your shipping data and off you go. Plus, you benefit from our many years of shipping expertise and fair conditions. If your shipping volume reaches a certain size, LetMeShip can also offer you further wholesale discounts.
Our shipping platform gives you direct access to all major shipping service providers such as DHL, TNT, Fedex and UPS. Here you will always get an overview of the current availability of all shipping services. So you will always find the right shipping solution for you, with full price-performance transparency and from the first booking always with a personal shipping expert at your side. You can view the status of your shipment at any time via our shipment tracking.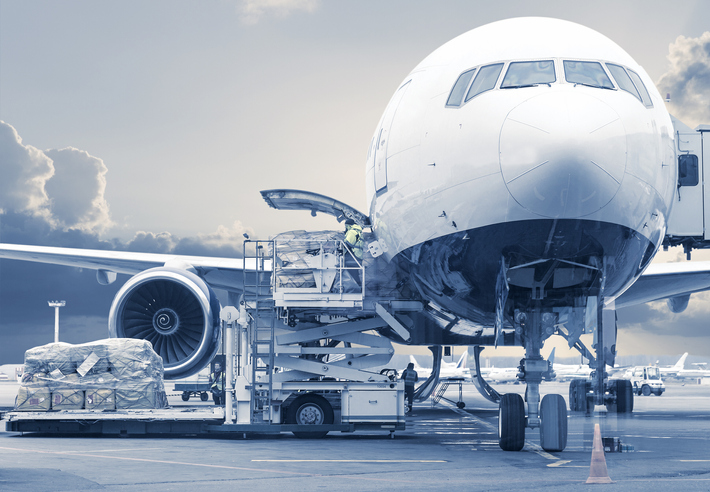 Import of goods from China, Switzerland and the USA
In the global economy, China competes with the USA for 1st place. Outside the EU, except for these two countries, there are no economic locations with the same importance for foreign trade, which also has a direct impact on imports. In 2021, the Austrian economy imported goods worth around 178 billion euros (source: Federal Statistical Office, ©Statista 2022).
13.1 billion euros worth of goods came from China. The import of goods from China is about more than just bridging long distances. Cultural, linguistic and social differences also have an impact and often lead to misunderstandings, additional costs and, in the worst case, shipping delays. Instead of painstakingly comparing prices and services on various websites and local transport service providers, you have all the secure shipping solutions of well-known service providers at a glance. If you have any problems booking your shipment, our shipping experts will be happy to advise you personally and can offer you shipping alternatives.
In addition to imports of goods amounting to 5.68 billion from the USA, Austria also imported goods worth 9.73 billion euros from neighbouring Switzerland. Here you will find an overview of the top 10 countries of origin and import quotas, from the EU and third countries (source: Statistics Austria, ©Statista 2022). In order to bring your import Austria safely to a destination, you can access a worldwide network of shipping service providers on our multi-carrier shipping platform and book easily. The costs for an import from, for example, Switzerland or England are clearly displayed to you in the cost comparison.
IMPORT EXPRESS
Are you on a tight deadline to deliver goods to a recipient? In many cases, your express import needs to travel across long distances. To ensure that your urgent goods arrive on time, we recommend choosing an express delivery option. Choose one of the reliable and secure transport service providers such as DHL, UPS, TNT, FedEx and POST AT on our shipping platform.
Compare all services and prices clearly on one page and book your goods imports as an express or standard shipment today!
FROM DOCUMENTS TO PALLETS – CHECK WHICH SHIPPING OPTIONS YOU CAN HAVE
Simply compare the services and prices of our shipping service providers for your goods import online, regardless of the size of your package. From the document to the pallet – we will find the right solution for your shipping requirement. Thanks to Track & Trace, you also always have your shipment in view!
Special service shipping
Whether hazardous goods, same day, on-board courier or air freight, we will find a solution for your special shipment needs.
Use our quick shipping cost calculator! Ship documents, packages and pallets at top rates.
Shipping services and prices at a glance! Book your desired shipping service provider and stay flexible at all times! Track your shipment and solve problems immediately – your shipment status is always up to date.
WE HELP YOU TO ENSURE THAT YOUR URGENT GOODS IMPORTS ARRIVE SAFELY AT THEIR DESTINATION
Start your first shipment today – Just set up a non-binding & free LetMeShip account and off you go.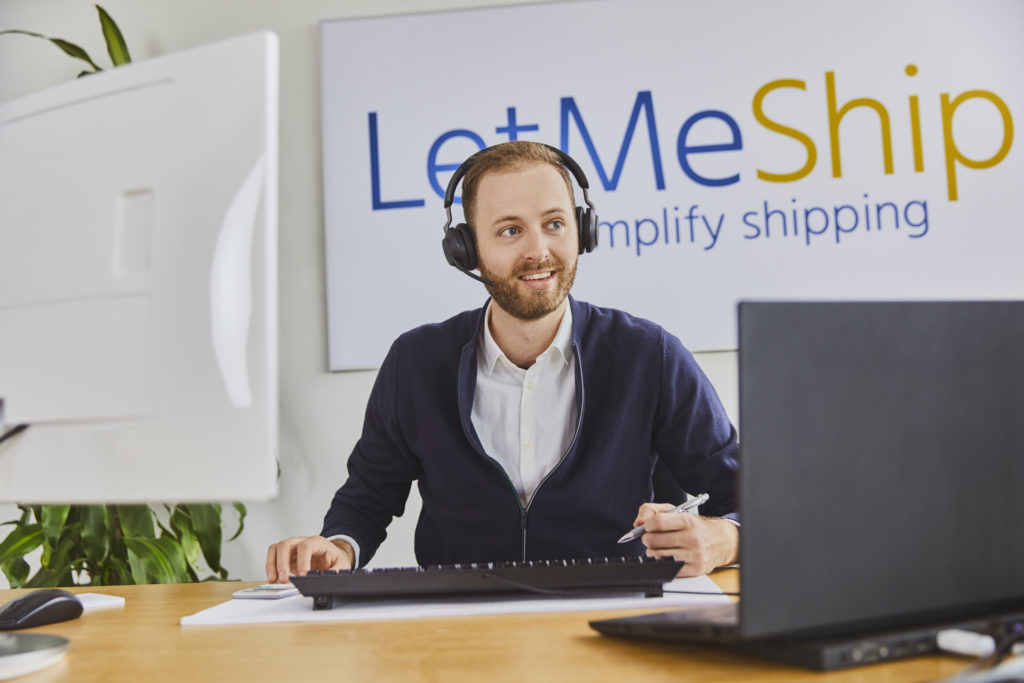 You have QUESTIONS?
Give us a call – we would be happy to advise you personally:  +43 662 234 550 33 or via email: contact@letmeship.at
Together we'll find the right solution for your shipping requirement!