NEW COO AT LETMESHIP: THOMAS HORST JOINS THE MANAGEMENT TEAM AS OF SEPTEMBER 1ST
Thomas Horst joins the management of the LetMeShip Group as new Chief Operating Officer (COO) as of September 1st, 2020. As an expert in the international logistics industry, he will take over the management of the operational business and actively shape the expansion of the international business development.
Hamburg, 07.09.2020 – Horst began his professional career at Spedition Pracht GmbH and moved to TNT Express GmbH in 1989, where he was most recently responsible as business unit manager at the Troisdorf headquarters. From August 2005 Thomas Horst then worked as Sales Director at UPS in Munich. In 2010, he joined Hermes Germany as Divisional Sales Director and from 2014, as Chief Sales Officer, he was significantly responsible for the expansion of the growing parcel business.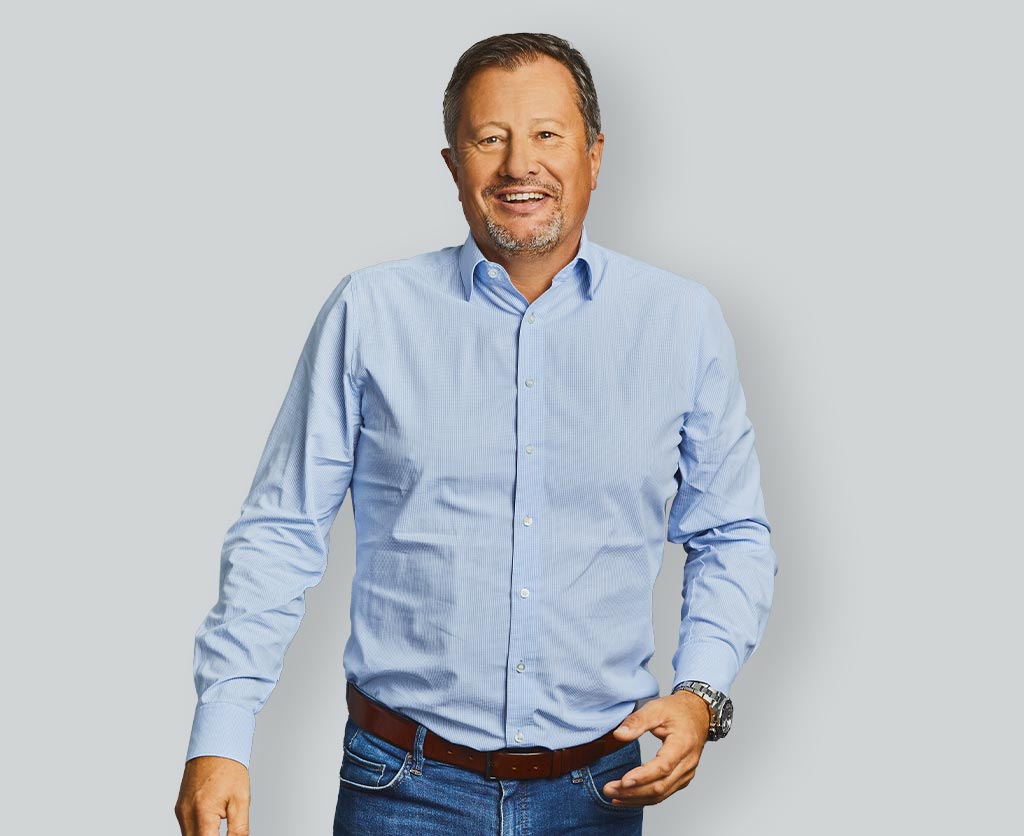 "We are currently undergoing a major transformation of the company as well as on the way to a very promising and successful future! Thomas has come at just the right time to join me and the management in bringing new impulses and strength to this company. His experience in the market, his leadership qualities and his personality fit perfectly with our vision and culture". Mark Winkelmann, CEO of LetMeShip.
Horst will be responsible for the management and organization of the operative areas such as marketing, sales and customer service. He has many years of expertise with the big players in logistics and will also strategically support the management team and work on intensifying partnerships with carriers.
"It is a great pleasure for me to actively participate in the strategic development of LetMeShip and to further advance the interaction of digital and physical logistics together with the highly motivated team". Thomas Horst, new COO at LetMeShip.
The former COO Tim Ulrich will take over the duties of Chief Strategy Office (CSO) with immediate effect and will drive forward the areas of responsibility of strategy, culture and change in this position.
ABOUT LETMESHIP
The multi-carrier shipping software LetMeShip offers a unique range of functions to harmonize decentralized shipping processes, reduce costs and save time. Dispatch processing directly via the web application (DIRECT) or the web service API (CONNECT) for integration into an existing IT structure. The LetMeShip shipping solution offers the flexible solution for your needs.
Additional functions, such as proactive tracking, online shipping archive, business intelligence reporting and customs processing, in combination with personal customer service, offer a unique coverage of the shipping needs of professional shippers for great flexibility and independence with full cost transparency.
More than 80 motivated logistics and software specialists work for the logistics company LetMeShip, which was founded in 2000, at seven international locations and is the European market leader in its field thanks to constant and continuous progress.
Further information is available at www.letmeship.com.
Thomas Horst // New COO // Shipping software // International shipping process // Air freight // Shipping software
More posts:
NEW COO AT LETMESHIP: THOMAS HORST JOINS THE MANAGEMENT TEAM AS OF SEPTEMBER 1ST The LetMeShip shipping platform is expanding in the Netherlands, Austria and Spain with increased demand for additional shipping …
Read more
NEW COO AT LETMESHIP: THOMAS HORST JOINS THE MANAGEMENT TEAM AS OF SEPTEMBER 1ST For more than 20 years, the Multi Carrier Shipping Provider LetMeShip has offered a unique range …
Read more