Peter Weber returns to ITA Consulting Group as new CDO
As of 01 May 2023, Peter Weber has returned to ITA Consulting Group as the new Chief Digital Officer (CDO) and will continue to drive the digitalisation of business processes. His years of logistics experience in the digital development of companies make him a key player for the future planning of the German-based shipping software and logistics technology company.
Hamburg, 03.05.2023. Peter Weber is not a new face at ITA Consulting Group and LetMeShip. He worked as Managing Director for Hamburg-based ITA Consulting and was, among other things, the driving force behind the development of the software for LetMeShip. He then moved along with ITA co-founder Boris Winkelmann to DPD, where he developed the carrier's digital products as CIO. With stops in between as founder and board member of Ceteris AG in Berlin and CIO at Libri GmbH, he is now back in the logistics industry.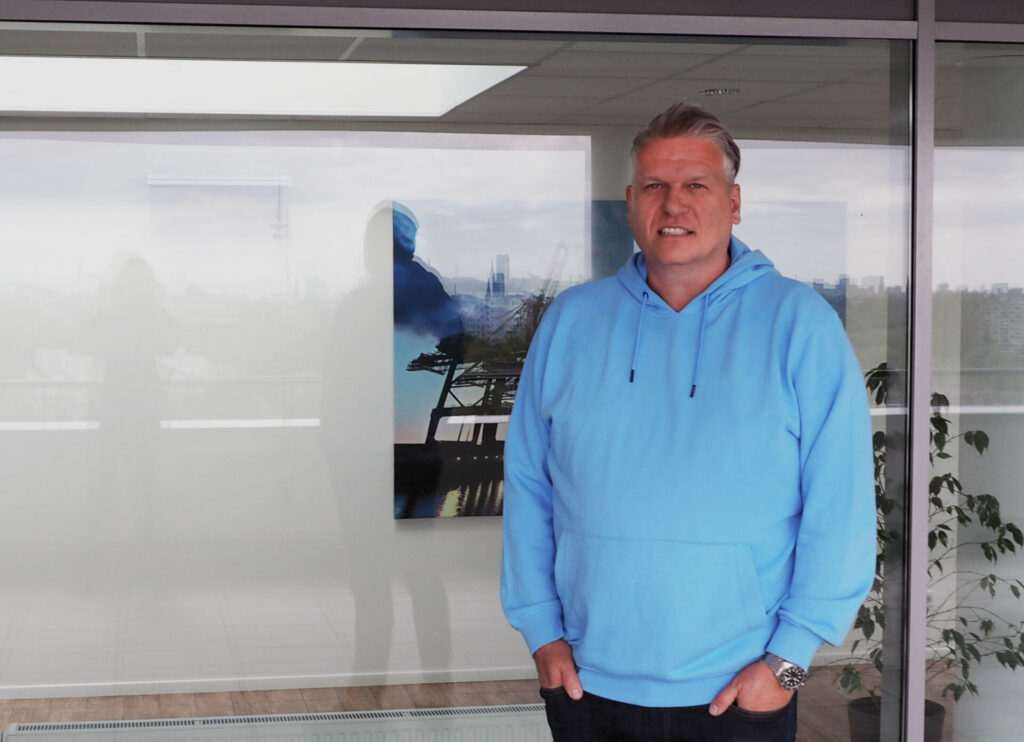 "I am very happy to be back in the logistics industry and especially to return to the ITA Consulting Group. We will continue to optimise the successful shipping solution LetMeShip in the context of digitalisation and, in addition, we will transform ITA Consulting Group from a logistics company to an agile, customer-oriented software company so that we can offer further technology-based services for shipping logistics. The outlook for the future promises some very interesting innovative developments," says Peter Weber, new CDO of ITA Consulting Group.
For the steady growth of ITA Consulting Group, the return of digital expert Peter Weber is another step to taking its position as a leading provider of digital B2B shipping services to the next level. Through his experience in digitising businesses, not only will the further development of the already successful multi-carrier shipping solution LetMeShip benefit. In addition, ITA Consulting Group is convinced it can enable the holistic new development of further digital and innovative solutions.
"We are very pleased to have Peter back on board. He knows our values and philosophy and fits superbly into the team. With his expertise and entrepreneurial drive, he will play an important part in shaping the future of the ITA Consulting Group," says Managing Director Mark Winkelmann.
---
ABOUT LETMESHIP
The multi-carrier shipping software LetMeShip offers a unique range of functions to harmonize decentralized shipping processes, reduce costs and save time. Our customers can dispatch shipments directly via the web application (DIRECT) or the web service API (CONNECT) for integration into an existing IT structure. The LetMeShip shipping solution offers the flexible solution for your needs. Additional functions, such as proactive tracking, online shipping archive, business intelligence reporting and customs clearance, combined with personal customer service, offer unique coverage of the shipping needs of professional shippers. Customer benefits include great flexibility, independence and full cost transparency. More than 130 motivated logistics and software specialists work in seven different international locations for the company. LetMeShip was founded in 2000 and is the European market leader in its field thanks to constant and continuous progress.
Further information under www.letmeship.com.
More posts:
ITA Consulting Group, the fast-growing provider of the leading B2B multi-carrier shipping platform LetMeShip, is accelerating its European expansion with the acquisition of the Dutch shipping platform ParcelParcel. With the …
Read more
LetMeShip started 2022 with growth in all its seven locations With an overall growth rate of circa 30% and an increase in shipping volume of just under 9%, the multi-carrier …
Read more